How to Place Orders
Placing an order with Global-Lover is quick and easy!
Step 1
. Visit the Global-Lover Home Page at
www.global-lover.com
.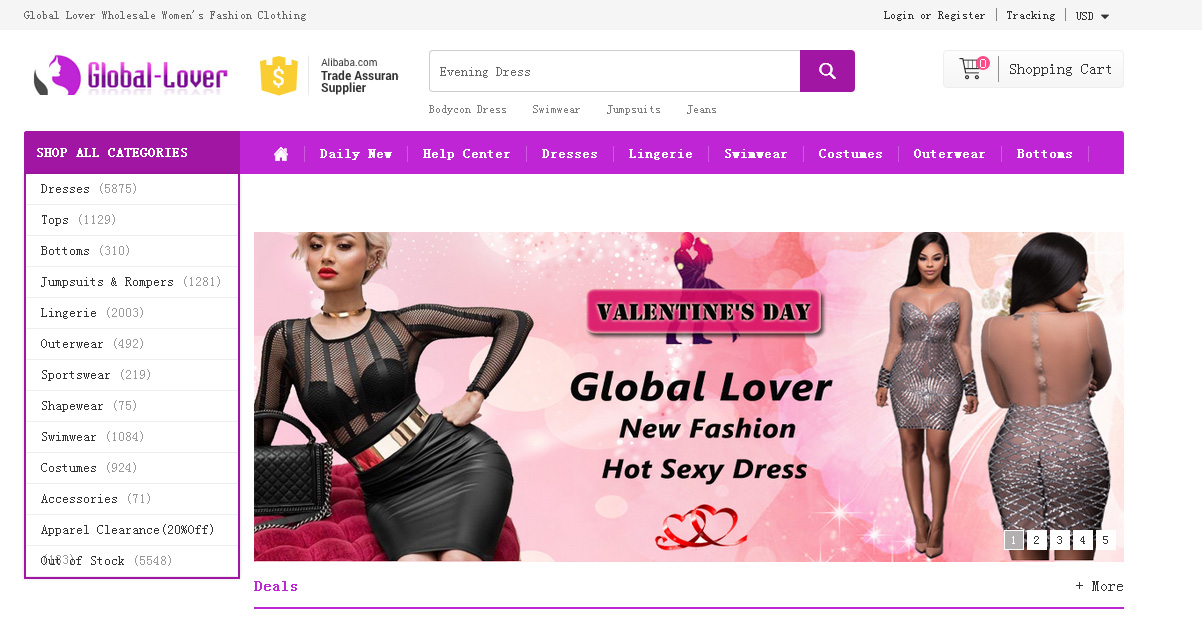 Step 2
. When you find an item that interest you,click on the product to see its product details page. Chose the color,size&quantity you want and add to cart.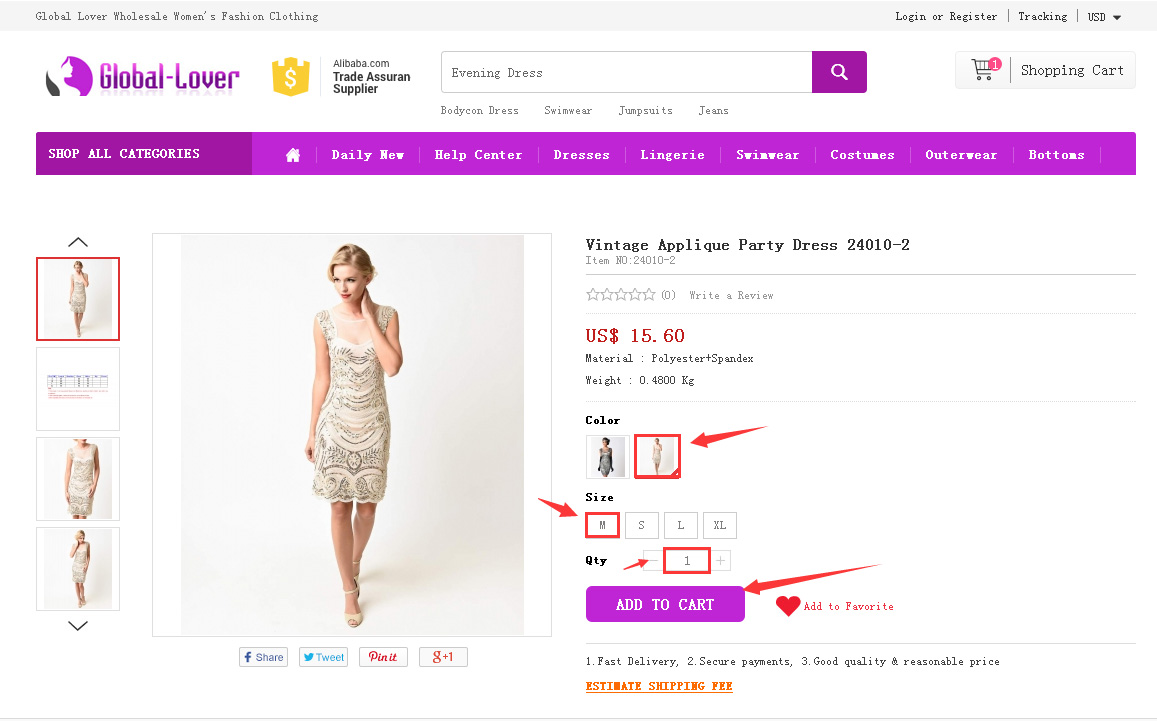 Step 3
. When you are ready to complete your purchase,select checkout form yours shipping cart.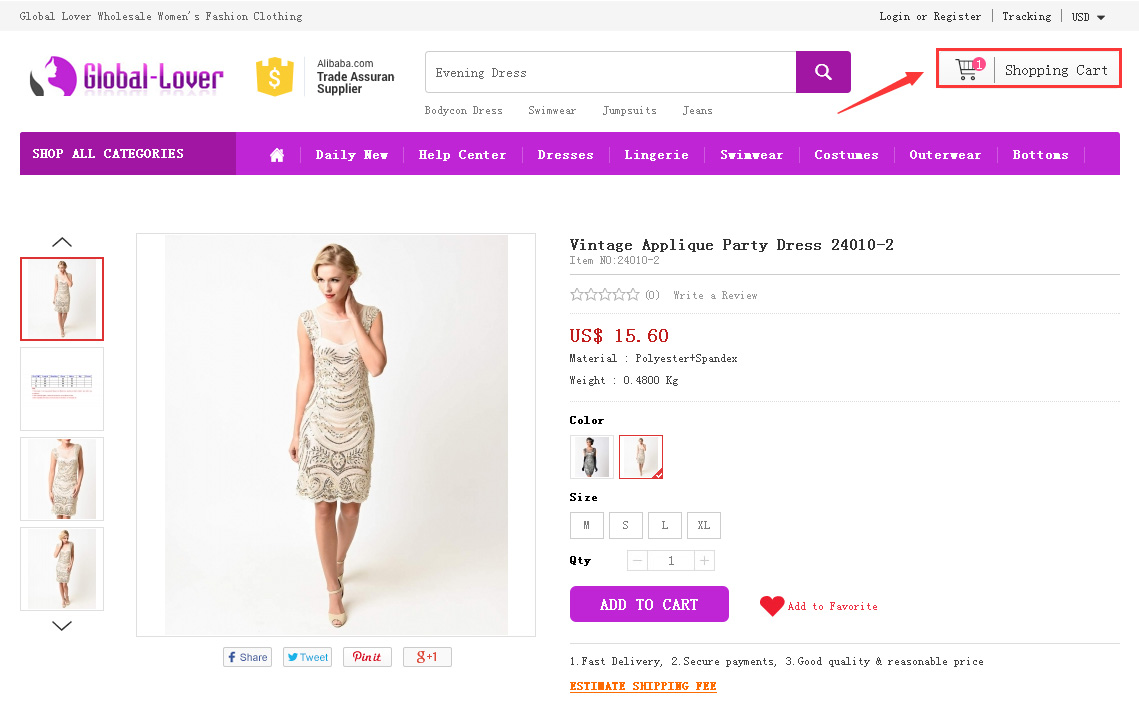 Step 4. All items will be show when you click "shopping cart".After you confirm the product information,you can directly click"pay with paypal" to pay it,if you want to use other payment methods(Bank,western union,Credit card,moneygram),please click "Proceed to Checkout".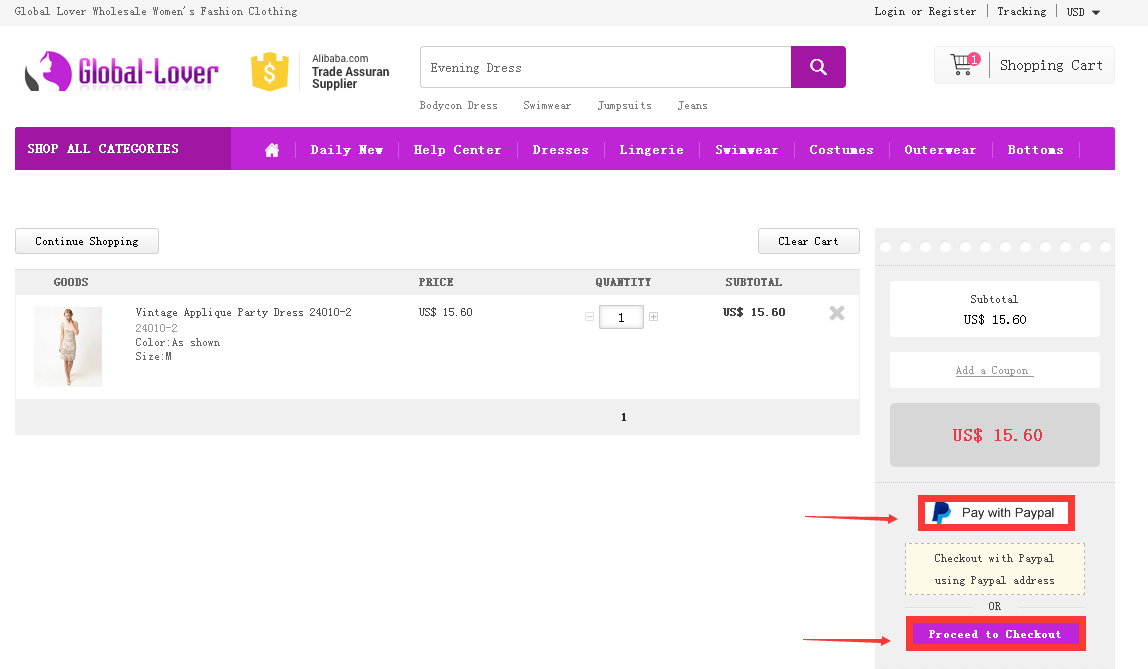 Step 5
. Login or Register
If you already have a Global-Lover account, you can log in directly.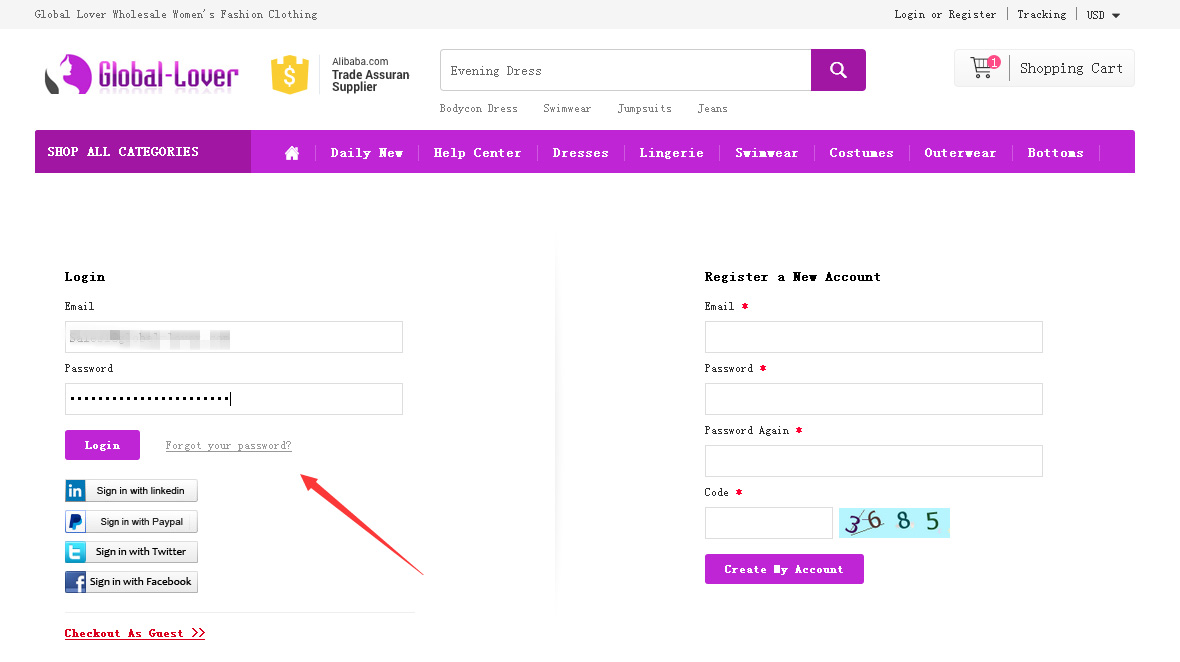 If not, please create an Account here .
(Please make sure your E-mail address is accurate,which will help you to get the tracking details.)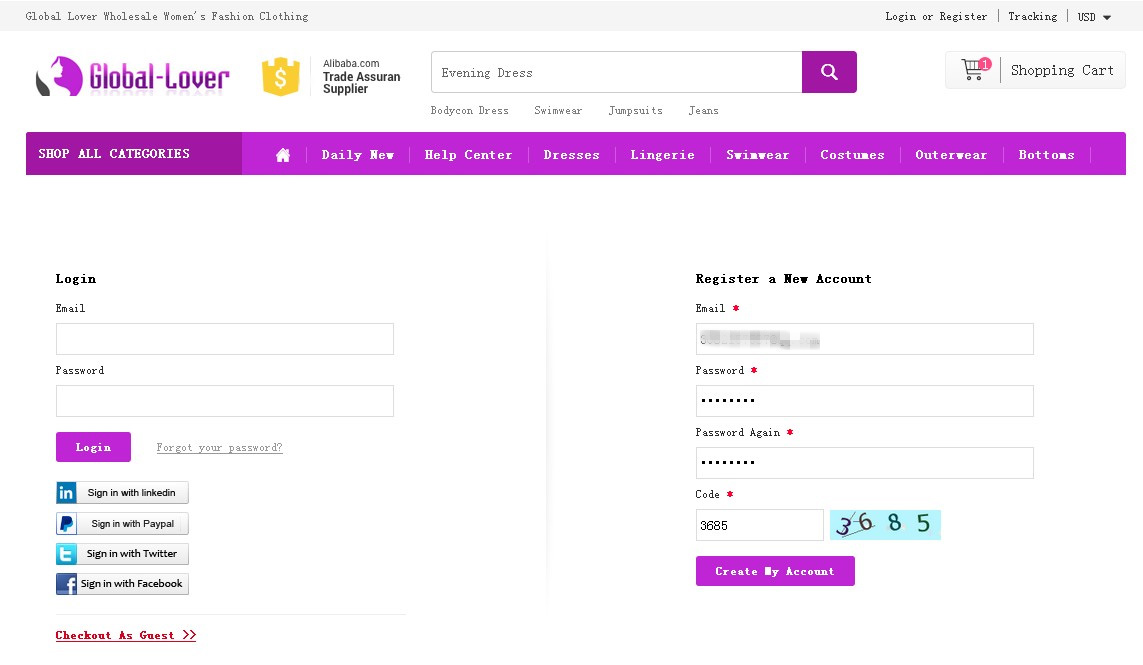 Step 6
. Please enter the required information:First name,Last name,Country,State,City,Address,Postal code,Phone and E-mail.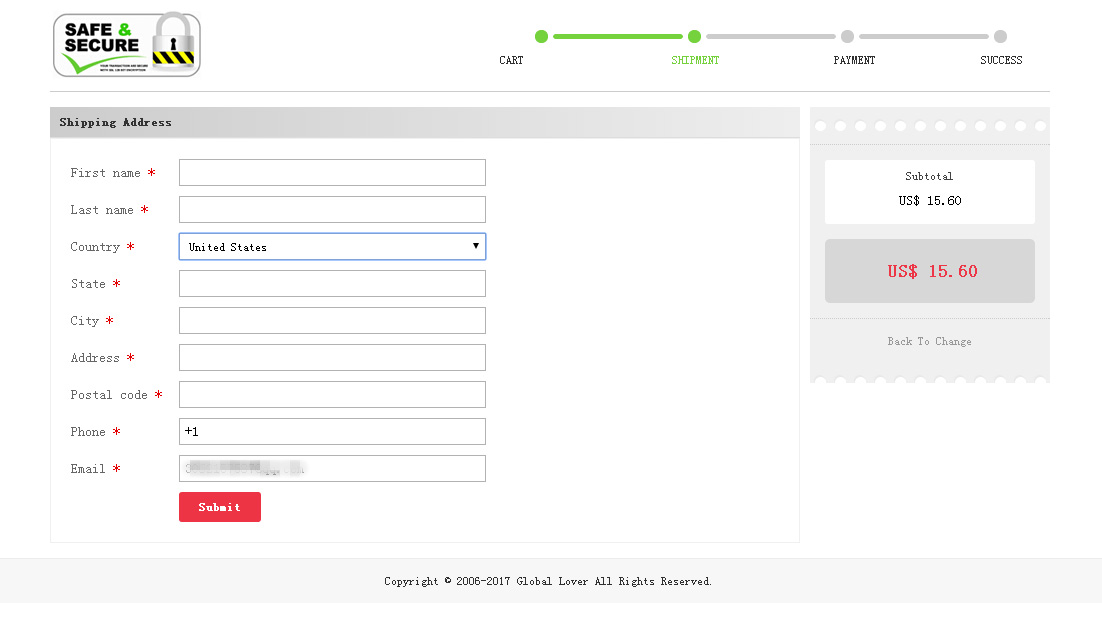 After finish all your shipping information, please click "Submit"
Step 7
. Confirm and submit order.
Please check the accuracy of all the information you provided and make any necessary adjustments, choose shipping method, payment method and server. If anything is ok ,please click "Proceed to Checkout".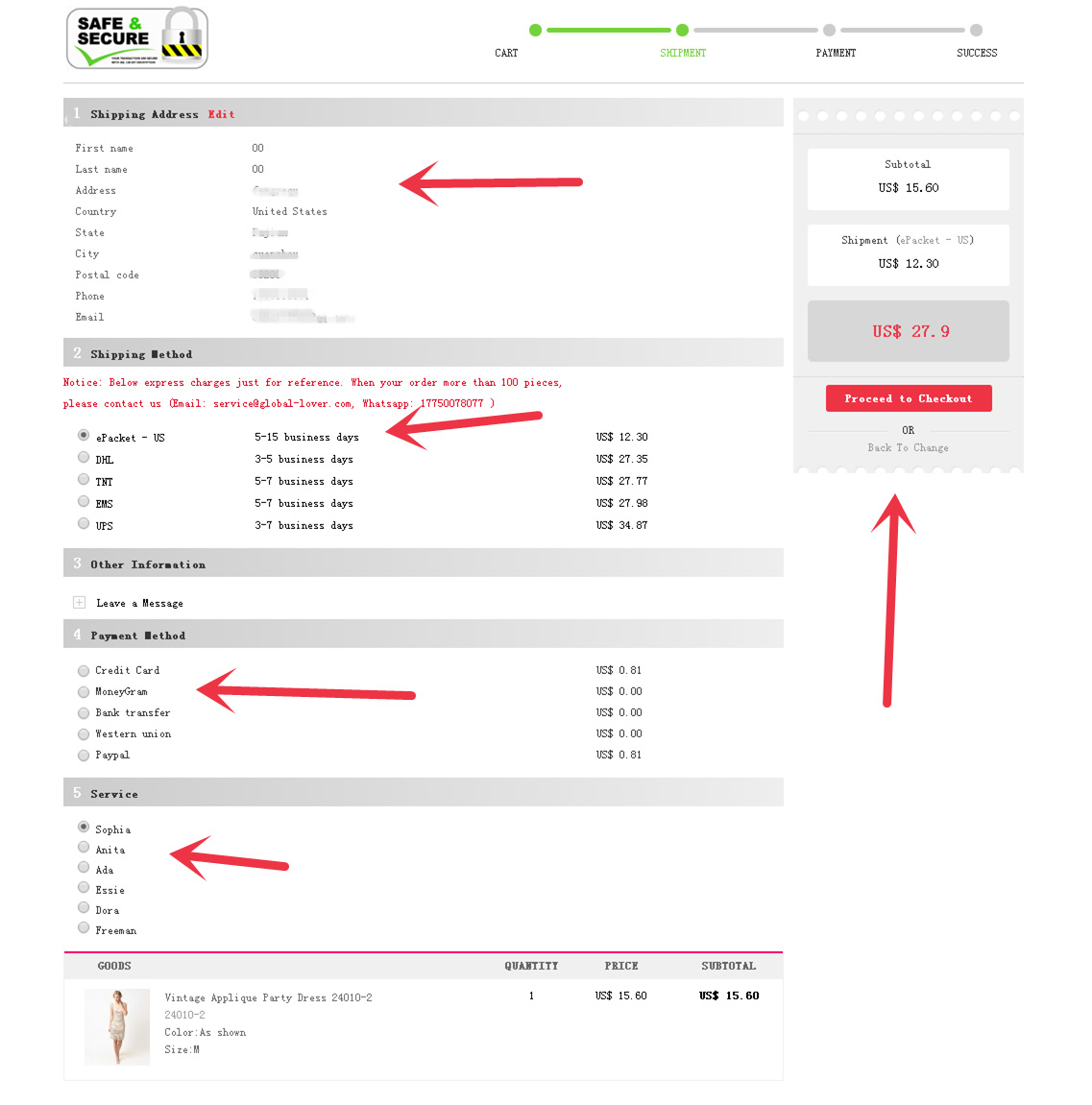 Any requirements for the order,you can leave a massage here.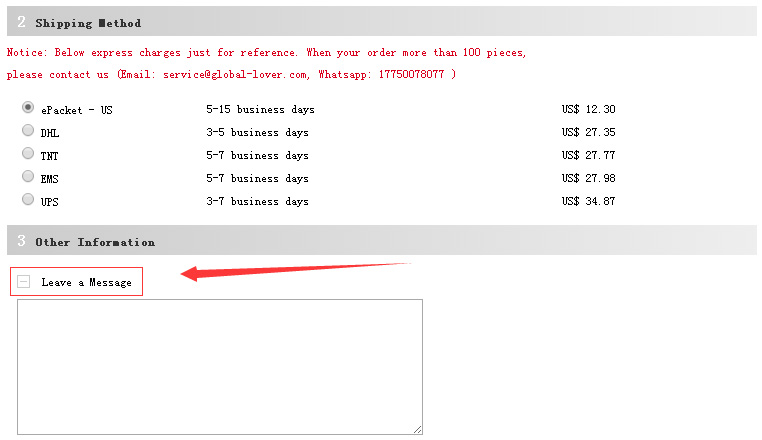 Step 8
. Once you place your order,we will send you a confirmation e-mail message.
(If you want to use Paypal and credit card ,you can pay it directly online,other payment method,our sales will send the payment details to you by E-mail.)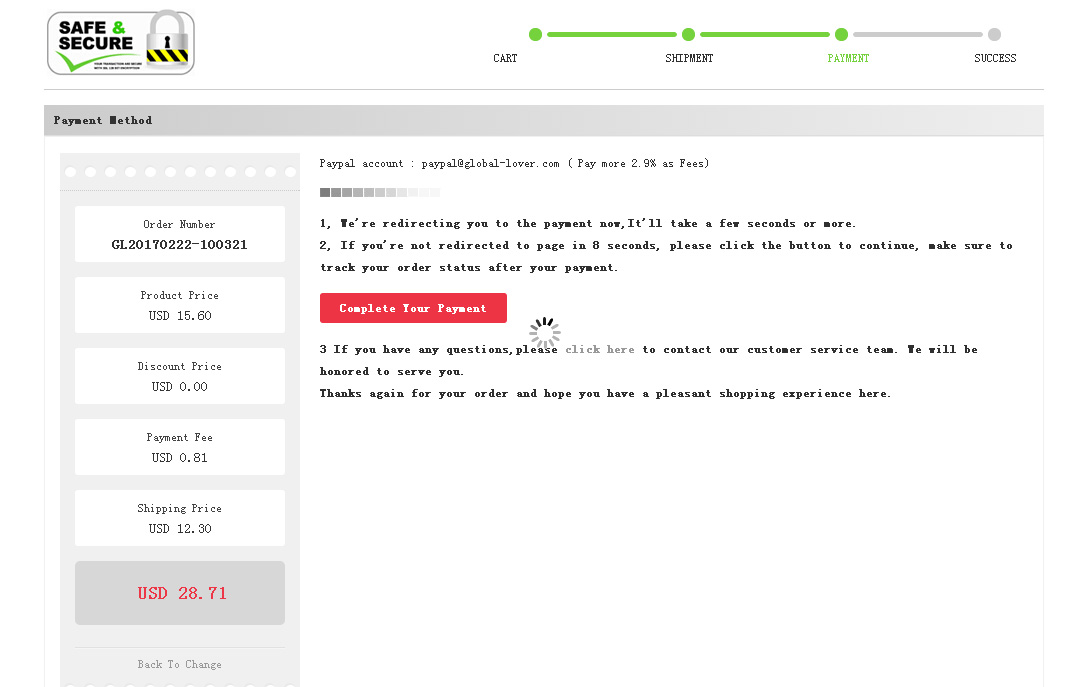 If any questions please do not hesitate to contact us.