This Women Contrast Long Sleeve Sports Shorts Jumpsuit Design Made Of High Quality Polyster And Spandex Material. It Is Stretchy, Durable And Comfortable. It Is The Favorite Item For Summer. Wholesale Sexy Long Sleeve Playsuit Has Long Been a Party Choice. Global Lover Provide a Rich Selection Of Sequin, Beaded, See Through Mesh, Leopard, Floral Lace, Leather, Velvet, Denim, Tight And Fitted Wholesale Jumpsuit On Trend. When You Need More Buy Women's Playsuits At Whoelsale Price For Resale, Global Lover Wholesale Women Apparel Online Store Is Your Best Choice.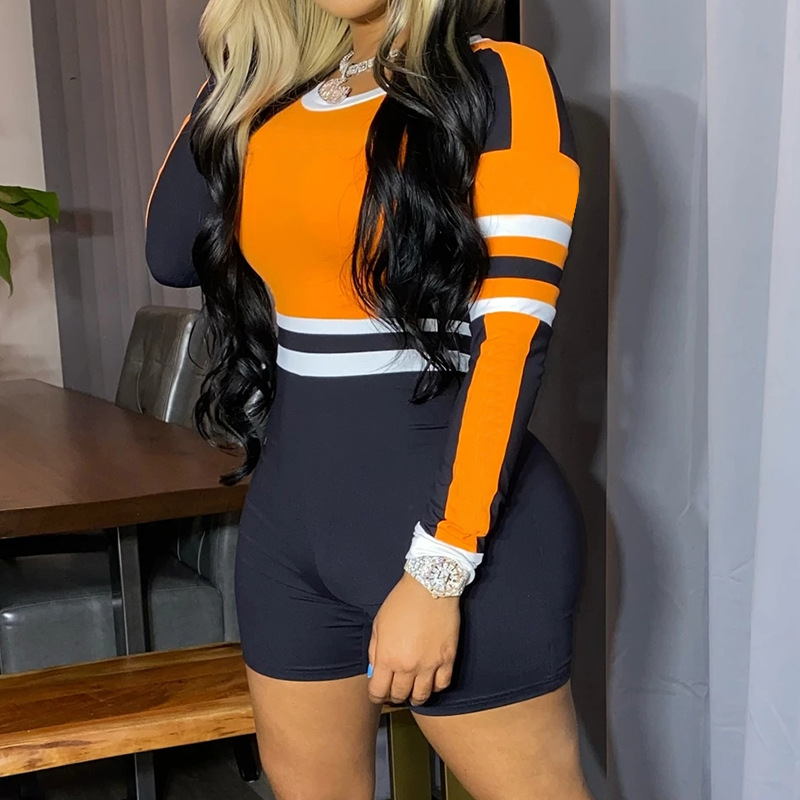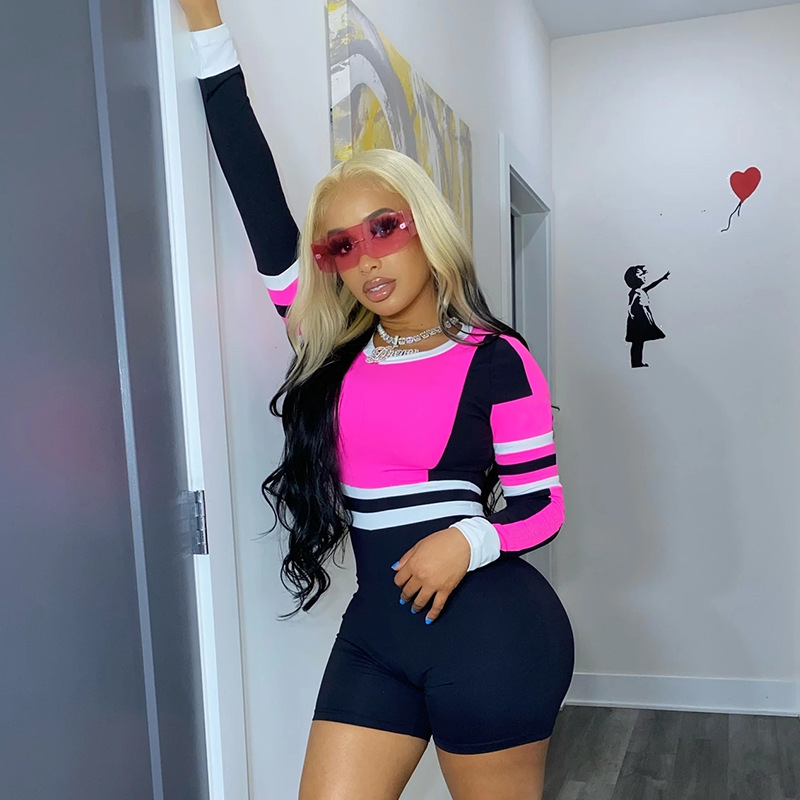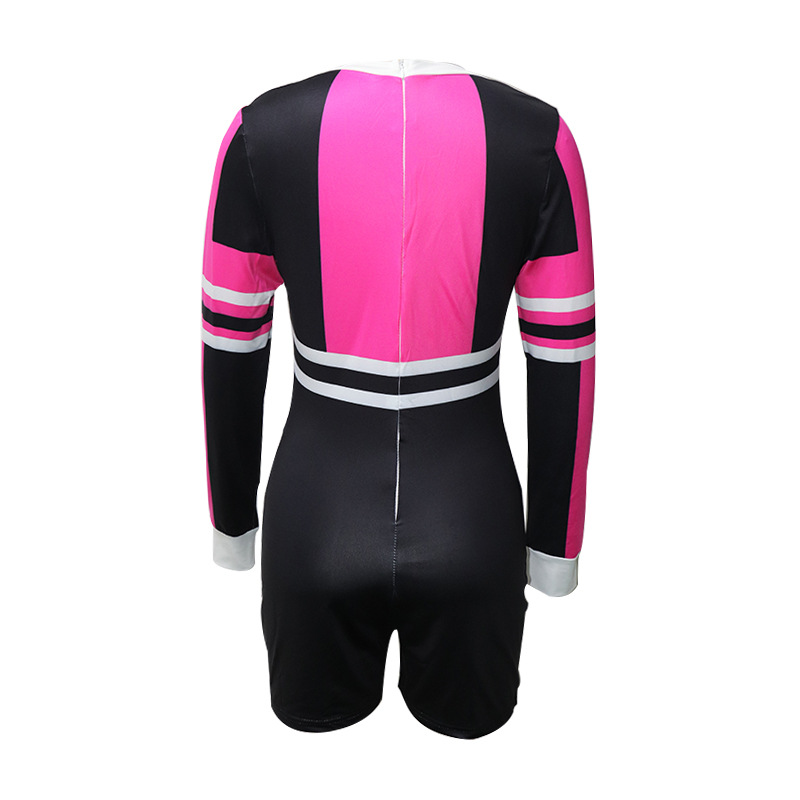 Size Chart
Please find the size chart of from the model photos, thanks.
How to Measure Your Body ?
We suggest to take your body measured before purchasing. Please find below the measure tip.
Measure the circumference around the fullest part of your bust.
Measure around the narrowest part of your waist.
Measure around your widest part of your hip.
Please Note:
This size chart was obtained from manually measuring the product, it may be off by 1-2 CM.
Wholesale
wom
en's
clothing of t
he size may be a bit different between inelastic and stretchy fabric.Please find the elasticity description on our product page. Normally, you need to add a few margin from the garment size to body size according to below guide.
Inelastic Fabric
:Please add 2-3 CM from the garment size with body size.
Micro-elastic Fabric
:Please add 1-2 CM from the garment size to body size.
Stretchy Fabric
:Please add 0.5-1 CM from the garment size to body size.
High Elasticity Fabric:Please add 0-0.5 CM from the garment size to body size.